If this picturesque setting sounds appealing to you, you're not alone! Many couples are discovering the advantages the "Magnolia Blossom" has to offer for their wedding ceremony. From your choice of destinations, exciting on board activities and entertainment, to the legendary service and cuisine*, the "Magnolia Blossom" can be an all-inclusive and wonderful way to start and celebrate your marriage.
We offer wedding packages specifically and individually designed for those who wish to be married on board the "Magnolia Blossom". We also do receptions and grooms or rehearsal dinners.
Wedding packages range from simply intimate to elaborately detailed. We have "Sample" packages ranging in price from $1,050 to $6,000.00 on which to base your plans on.
We understand that planning a wedding is sometimes exhausting and a stressful experience. We can help create your ultimate dream wedding and make the preparations economical and virtually stress-free so that you may concentrate on what's really important- embarking on a new life with the one you love!
Please phone for an appointment to inspect the vessels, at which time we can answer your questions and discuss the many options that are available to you.

Wedding Q&A: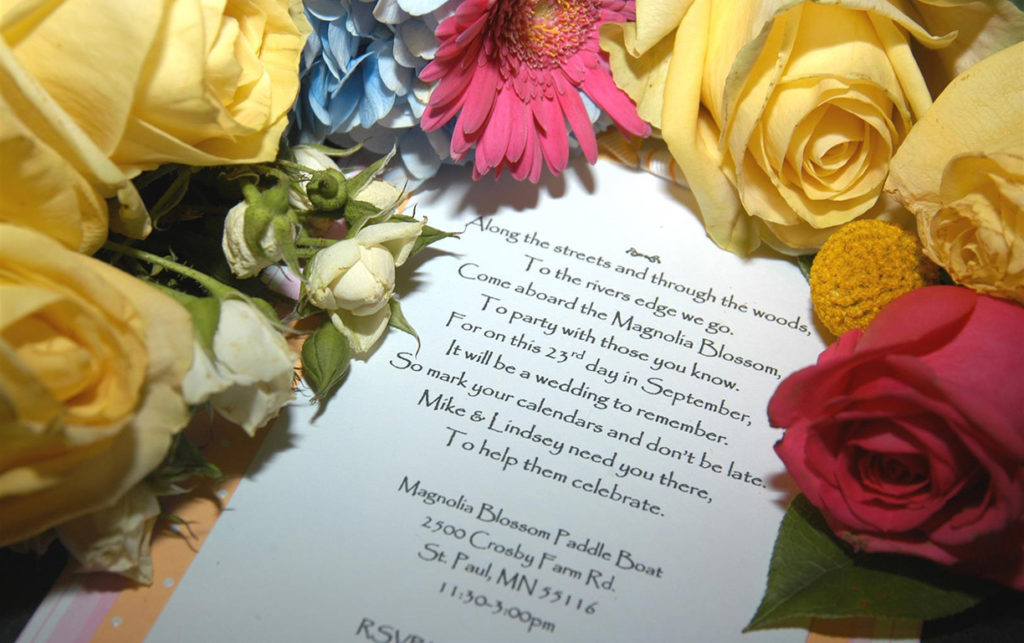 Real Weddings Aboard the Magnolia Blossom:
Photography by Studio Delphianblue.